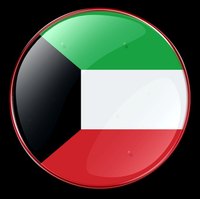 Registering a company in the Middle Eastern country of Kuwait is the easiest part of the total process of setting up a company. However, you must complete preliminary procedures before you register the company. The last procedure before commencing registration is obtaining a license to start your business. You receive the license from the Kuwait Department of Partnerships. Obtaining your company license means you have successfully fulfilled all the requirements. The next step in the process requires registering the company in Kuwait.
Check you have your license before you start registering your company in Kuwait. You cannot proceed through the three registration steps unless you have a license.
Register your company in Kuwait with the Commercial Registry Department. Visit the department in person. Take all your company documentation with you. It will take about one day to complete, and the service is free. Receive your company registration certificate, numbered and dated.
Go to the Kuwait Chamber of Commerce and Industry in person to continue registering your company. Provide a certified specimen signature, along with a form provided by the Chamber of Commerce and Industry for this purpose. This second stage of registration can be completed in a day. The charges are KWD 65 initially and KWD 55 annually thereafter.
Register with the Civil Data Department in person to complete the registration process. Obtain a civil number from the department. This third part of the process is the longest and can take up to 15 days. The cost is KWD 5. Once you have your civil number, registration of your company in Kuwait is complete.