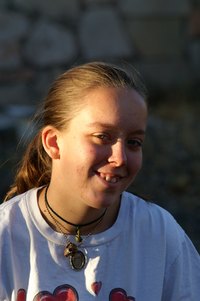 Pimples usually occur during the teenage years but can last well into adulthood. Pimples that are red or large can be quite painful. You must be careful how you treat these pimples, as some methods can result in scarring. There are, however, some safe home remedies you can use to reduce the size of your pimples and decrease the inflammation, which will result in less redness.
Things You'll Need
2 cups Epsom salts
Hot water
Aspirin tablet
2 drops of water
Ice
Paper towel
Drop of lemon juice
Fill your bathtup with hot water and add 2 cups of Epsom salts. Soak for 20 minutes. This will reduce the size and redness of any pimples on your back or chest.
Crush an aspirin tablet into a fine powder. Add two drops of water and divide the mixture in half. Place one half over your pimple and gently scrub. Rinse clean and apply the second half of the aspirin mixture. Let the mixture sit for 5 minutes and rinse again. Do this first thing in the morning.
Wrap a piece of ice in a paper towel. Hold it over your pimple for 10 minutes. Do this periodically throughout the day to reduce the redness and size of the pimple.
Dab straight lemon juice on your pimple before you go to bed at night. You can leave it on all night and wash it off in the morning. Grandma's Home Remedies states that lemon juice reduces a pimple's size, as well as its intensity.