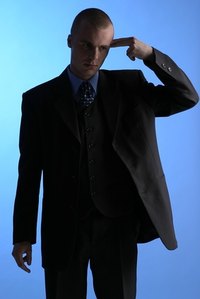 Bankruptcy in the United States is a form of consumer protection. It allows customers to either restructure debts according to income (Chapter 13), or to wipe the slate clean and start over (Chapter 7). These are the two most common types of bankruptcy filings. If you just exited bankruptcy--either using Chapter 7 or Chapter 13--you should be able to remove judgment liens on your property or credit. However, you will need to retain a lawyer to help with this process.
Things You'll Need
Copy of the bankruptcy discharge
Copy of the judgment lien
Collect all the information you can that relates to the judgment. This means the deed to your home (if the lien is on your home), the original judgment, the original account (all judgments start as an account of some sort), the bankruptcy discharge and the copy of the recorded deed.
Look through the bankruptcy discharge papers to make sure the judgment lien is included as one of the creditors to be discharged. This in and of itself will not discharge the lien, though. All it will do is pay the outstanding balance on the debt.
Call a local attorney or an attorney with whom you have worked in the past. You need an attorney to file a motion to vacate the judgment in order to get it officially released from your credit report or home.
Find out at which court the judgment was originally filed. You need to file the motion to vacate the judgment (release) at the same court. The original creditor nor the judgment holder need be at the hearing. It should not take long to get the motion approved by the judge, so long as the bankruptcy documents do in fact list the lien as satisfied.
Contact the judgment holder to release the lien. Provide the company, or person, with the copy of the approved motion. You have 30 days to receive a discharge of lien. Keep the discharge of lien in your financial records, alongside the bankruptcy discharge papers.