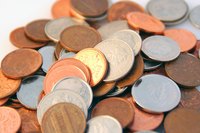 The Internet is your source for thousands of grant opportunities, and depending on your personal needs, the government probably offers a grant for you. There is no limit to the number of grants you can apply for online, and the best part about a grant is that you never have to pay it back. Grants are available to the public as long as you know where to look and how to apply.
Register online at Grants.gov. If you wish to apply for grants offered by The U.S. Department of Housing and Urban Development (HUD), you must also be registered on Grants.gov. The registration process can take several business days, according to Grants.gov.
As an individual seeking a grant, you will need to provide as much personal information as possible. Leaving fields blank or providing inaccurate data can result in a delay of up to four weeks. You will need to locate grants based on your situation. There are grants for housing, agriculture, arts, education, employment, health and law.
Download the grant application package. You will need Adobe software installed on your computer to download and open the file. The information you provide is similar to what you provide through registration. State the specific type of grants you want to receive.
Submit the application. Once all the necessary information is entered in the application package, click "save and submit." Your application will be uploaded to Grants.gov, and you will be issued a tracking number.
Search for grants. Once your application has been approved, you must locate relevant grants and apply through the site. You have the option to search by keyword or browse by category or agency. Read the eligibility requirements and brief synopsis of the selected grant. If you qualify, click the "application" button to automatically submit your application file.