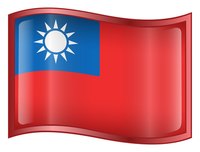 Taiwan is an island located off the southeastern coast of mainland China. It is also known as the Republic of China, as it separated from the mainland People's Republic of China following the civil war in 1949. Citizens of the People's Republic of China are required to have an appropriate visa to visit Taiwan. Visas are available from Taiwanese consulates around the world.
Download and fill in the visa application form. This is available on a number of visa websites and the Taiwan Bureau of Consular Affairs' website. Provide two passport photographs with the application.
Ensure that your passport is valid for at least six months. The passport should have blanks pages for the visa to be attached to.
Book your tickets to travel to Taiwan. Copies of your tickets and/or you itinerary are required to be submitted with a Taiwan visa application. You will also need to submit evidence of your purpose for visiting Taiwan.
Make a photocopy of your bank statement. This will show that you have sufficient funds to support yourself while in Taiwan.
Mail all the documents and the correct fee to your nearest Taiwan Overseas Mission (Taiwan's diplomatic status means that they are not called embassies). You can also present the documents to the consular section at the overseas mission by hand. If all documentation is correct, the office will mail back your passport with your visa enclosed within two to three working days. If you submitted your passport by hand, then you can collect it from the consulate after the same time period.