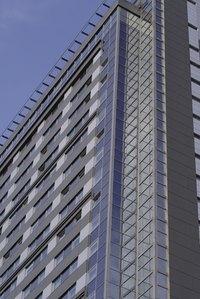 In business, administrative assistants or event planners often make hotel reservations for employees. The company may even have a contracted travel agent to handle travel arrangement. For employee reservations at the Holiday Inn, you can make reservations by visiting the Holiday Inn's website or contacting their toll-free number. Check to see if your company has a corporate account with Holiday Inn prior to making the reservation. When booking travel arrangements for groups over 10 employees, call Holiday Inn to inquire about group discounts.
Complete an online reservation for an employee by visiting Holiday Inn's website . You can also complete the reservation on the telephone by call 1-888-HOLIDAY (1-888-465-4329).
For employees of the Inter-Continental Hotel Group, the owner of Holiday Inn, book reservations online through a different website. Proper documentation will need to be presented at the time of check-in.
Input the check in and check out dates, the number of employees and rooms they will need and rate preferences if you have any memberships that would allow for a discount.
Select advanced options if the employee has preferences such as bed size and number of beds, smoking or nonsmoking room or specific amenities. Some companies have preferred rates for corporate accounts. If you have this account number, enter it into this section and the preferred rates will appear.
Choose the hotel location that is closest to the employee's event by clicking your selection off of the displayed list. If the event will be located at the hotel, select a hotel close to the airport or major highways. Once you select the hotel, the room options will display.
Select the room you wish to reserve by clicking "Book this Room." Enter credit card information and select "Confirm." You will receive a confirmation number that the employee should bring with them upon check-in. A different credit card can be used to pay for the stay upon checkout.