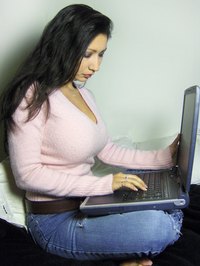 A distributor of mutual fund products is the principal underwriter of the mutual funds. This distributor can sell the fund's shares to the public. Many mutual fund companies have both the investment company and the distributor in one organization. The mutual fund companies either choose a no-load strategy and sell the funds themselves, or a loaded strategy that uses outside dealers. If the performance of the mutual fund struggles, the funds may see strong outflows of cash and become insolvent.
Determine the distributor's financial strength. An investor into these funds needs to understand the investment as well as the company that stands behind these funds. The major sign of success in the mutual fund industry arises in the metric "assets under management." Mutual funds derive fees on an assets-based function. A mutual fund company with more assets under management will normally receive a larger revenue stream.
Examine public documents of the firm. With the success of the mutual fund industry, many companies have become publicly traded. This allows potential investors to examine the overall health of the mutual fund company. Quarterly profit, overall cash and debt on the balance sheet, as well as the relative direction of the business, will become of interest to these potential investors.
Look for the market leaders. A larger and more profitable distributor can provide an investment company with superior marketing and sales exposure. A superior distributor also can take advantage of economies of scale and provide a more competitive pricing structure than the weaker competitors.
Search for consistency within the firm. Ultimately, the distributor or sponsor has a contract with the investment company that typically contains an annual renewal process. While uprooting this established relationship would become cumbersome for the investment company, the distribution process becomes an imperative part of running a successful mutual fund company.