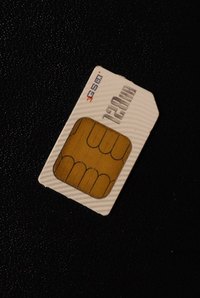 When traveling throughout most of the world, including Honduras, it is possible to take your current cell phone with you, as long as it is on the GSM cell phone network (any phone from AT&T and T-Mobile). Other cell phone provides (e.g., Verizon and Sprint) use a CDMA connection network that not compatible with that found in Honduras. You do need some help from a travel agency in your home country (or cell phone provider in Honduras), but it should only take a few minutes to complete the set-up process to use your cell phone in Honduras.
Open the SIM card slot on the GSM cell phone. Remove the current SIM card from the slot. This card houses all of the wireless information on the phone, including your number.
Obtain a Honduras SIM card. This is possible to do at your local travel agency or once you arrive in the country. There are pay-as-you-go SIM cards, so you pay for each minute you use, or you may purchase a SIM card with a certain amount of minutes on it.
Slide the SIM card into the SIM card slot, then power the cell phone on.
Press "00" on the phone, then "1," followed by the phone number you want to dial while in Honduras.