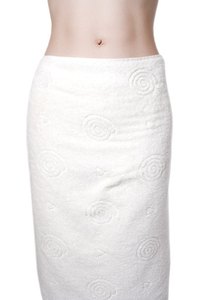 A tummy tuck, or an abdominoplasty, is a highly invasive cosmetic procedure from which your body needs significant time and rest to recuperate. Since the objective of the surgery is to remove excess skin and fat and tighten the abdominal muscles, many patients are anxious to begin or continue their exercise regime. However, exercising too early or too much after surgery can be damaging to your final result, which generally is not seen until six to 12 months after the procedure. Once your surgeon has cleared you for exercise, generally three weeks to six weeks after the operation, listening to your own body is imperative to gauging your exercise limitations.
Things You'll Need
Supportive athletic shoes
Abdominal binder or girdle
Begin light walking at three week post-operation, if your surgeon gives permission. Wear your abdominal binder or girdle during your walk to prevent excess fluid buildup. Use a heart rate monitor to keep your heart rate under 135 in order to not damage your surgical healing process.
Gradually increase the length of your walk during week four, keeping your heart rate under 140. If you began walking 20 minutes at a time, try 30 this week. Keep your abdominal binder or girdle on during and after your exercise.
Take your exercise sessions up a notch five weeks after surgery by trying a more intense, but low-impact workout. Elliptical machines are a perfect method to start building your cardio endurance. Keep your heart rate below 145 until you reach six weeks post-op.
At six weeks, you can revert to your prior exercise regime with a few exceptions. Since your body is continuing to heal, avoid high-impact workouts like plyometrics (jump training) and intense running, as it can jar the skin that is still adhering to the tissue beneath. Your heart rate can increase to a higher level, but continue to wear your abdominal binder or girdle while you work out, even if you've stopped wearing it otherwise.
At eight weeks post-op you are ready to return to higher impact exercises like running and step aerobics. You can also begin light weight training at eight weeks, but try not to focus on your core muscles, as they will be in the healing process for quite some time after surgery.
Three months after your surgery you can resume all activity, including abdominal exercises and moves that focus on the core. Some patients opt to wear a girdle while working out, as swelling can continue for up to six months.