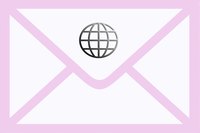 A missionary donation card allows potential contributors to easily give to an organization or an individual missionary. Creating a missionary donation card can be done with a simple word processing program. You want the tone of your missionary donation card to reflect the overall tone and purpose of any fundraising letters you may mail with the card. Your missionary donation card should include all business contact information and show a snapshot of exactly what the donations will be for.
Things You'll Need
Internet access (optional)
Pencil
Paper
Word processing program
Choose the size and shape of the donation card, making sure it fits into a #9 business envelope. In other words, make it so it is no longer than 4 inches tall and 9 inches long.
Write out one sentence that summarizes the goal of the organization and how the donations will help. For example, "Yes! I want to make a monthly donation to the XYZ Missionary Foundation in the amount of ___ dollars so that I can help provide teaching materials and clean water for the village children of XYZ City."
Create boxes or small empty circles for the potential donor to check off with three or four giving amounts to choose from. For example, " $25 one-time donation, $100 one-time donation, $250 one-time donation and Write in your own dollar amount."
Write out a summary of the instructions on how to use the donation card. For example, "Make all checks or money orders out to _______. Mail this donation card along with your donation to: (full mailing address here)."