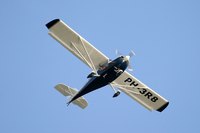 To get the best price, it is helpful to book airline tickets in advance, when they are typically cheaper. As well as getting the best price, this allows you to get a good price on accommodation, and the best seats should you wish to choose your own. There are problems with this method too, however--in particular, the risk of something happening between the booking date and the flight date. One common issue is the illness of family members meaning the seat is no longer needed, and the flight needs to be canceled.
Read your travel insurance. Most will offer coverage for certain family members if the illness did not exist when the flight was booked (or was declared) and could not be predicted.
Contact your health insurance company. Some of the more expensive policies may cover the cost of canceled holidays if it is due to a medical condition. You may need to claim off the insurance of the person who is ill.
Contact your airline. If you bought a nonrefundable flight, you may find that the airline is unwilling to do anything. However, most airlines will allow you to move the flight to use on a different date, although you may have to pay a fee to change the date, and any difference in flight costs between the old and new date.
Discuss the family member's illness with a doctor, and see what the prognosis is. Try to establish an expected release date, if possible.
Evaluate the costs of canceling the flight. Depending on the illness, the cost of the flight and the reason for traveling, you may be better off to take the flight and book an earlier one back, or simply be available if you are needed.