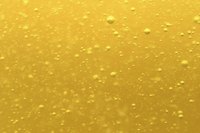 Vellus hair, also known as peach fuzz, is the soft hair that covers the face and most of the body. According to the Hair Loss Help website, vellus hair is "very fine and colorless." For some people, vellus hair growth is the beginning of hair loss. This happens with both men and women. Heredity and various health conditions play a role in how much and how long the hair grows. There are steps that someone can take to improve the condition of the scalp and hair and to promote growth. Eating a healthy diet and taking care of your hair are just two methods of getting vellus hair to grow.
Stimulate the scalp with a scalp massage. Place your hands on your head, outstretch your fingers and gently knead the scalp for one to two minutes daily. This action improves blood supply at the root of the hair, which brings more nutrients to the hair follicles.
Wash and condition your hair with the right products for your hair type. Choose shampoos and conditioners that correspond with your hair type such as oily, dry or normal. Don't overwash vellus hair--the pulling and stretching done to the hair during shampooing can damage the hair and cause breakage.
Rinse your hair in cool or lukewarm water to prevent drying out the hair. Dry hair becomes brittle and is more prone to breaking. Vellus hair is delicate and needs to be treated gently for it to grow.
Apply a little oil to vellus hair to cut down on breakage. Use coconut or olive oil to moisturize. This oil helps to cut down on breakage.