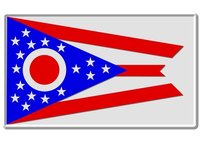 Unlike other cities in Ohio, Columbus is growing. Census figures in 2010 showed the state capital grew in population during the previous decade while other cities lost population. With new growth come new opportunities to invest in the city's municipal bonds, also known as tax-free bonds or "munis." The city's general obligation bonds are considered a safe investment because of its AAA rating, the best possible rating that the three credit rating services issue. In its July 2010 report, Fitch noted that the city's economy "is broad and diverse and benefits from the growing and stabilizing presence of state and city government, Ohio State University, strong health care and educational institutions and financial services."
Decide how much you want to invest. According to Howard Epstein, chief investment officer of THE Wealth Management in Worthington, Ohio, the minimum investment of an individual Columbus bond is $5,000, like many municipal bonds.
Research the available bonds with the Municipal Securities Rule Making Board's Electronic Municipal Market Access website. In the "Muni Search" field on the homepage, enter "City of Columbus." Bonds can also be searched using the CUISP number, which is the nine-character alphanumeric identifier for bonds. Click on any of the bonds in the results for more information.
Examine the maturity date and interest rates to determine what kind of return you will get on your investment.
Investigate what is paying for the bonds. General obligation bonds supported by tax income are considered to be a safer investment than bonds issued with a special revenue stream to pay for a particular project, such as a sports arena. According to the Columbus city auditor, the city has a separate capital budget that can only be used in major purchases, construction, renovations or land purchases. It cannot use those funds for salaries or other operational costs.
Read the official statement on the bond you are choosing to learn about known risks when the bonds were issued.
Select a brokerage or investment firm that sells municipal bonds. Columbus bonds are not for sale to individuals but are instead offered through dealers or banks that underwrite the bonds and help distribute them. Any firm that is authorized to sell municipal bonds has access to Columbus municipal bonds. A list of registered dealers is available through the Municipal Securities Rule Making Board.
Open an account with the brokerage firm, and purchase the bond.