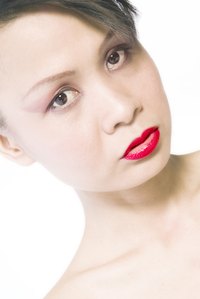 Asian skin can get sunburned, but it will heal quickly if you take care of it after too much exposure.
Things You'll Need
Cool compresses
Aloe Vera Gel
Acetaminophen
Water
Shirt with long sleeves
Pants
Place cold compresses on the area where your skin has been burned. This will help remove the heat from your skin and make you feel better.
Take some acetaminophen, brand name Tylenol. This will help relieve the pain.
Rub aloe gel over all areas that are burned. Aloe will also remove the pain and cool the burn.
Drink water. Sunburns dehydrate you. Water will help keep you hydrated and allow your sunburn to heal properly.
Wear loose long sleeve shirts and pants. This will protect your sunburn from the elements. Make sure your clothes are loose. Tight clothing may increase itching and pain.