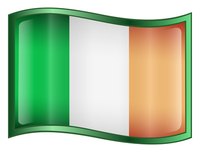 Moving to Ireland from Australia may seem like a daunting task, as the countries are thousands of miles away from one another. Fortunately, there are many cultural similarities. The rules for Australians moving to Ireland are not as strict as with some non–European Union (EU) countries, and if you're an Australian of Irish descent, you should be able to obtain an Irish passport.
Things You'll Need
Passport
Birth certificate
Parent's birth certificate (if applicable)
Ancestry documentation (if applicable)
Work permit (if applicable)
Garda National Immigration Bureau application (if applicable)
Australians are not required to apply for an Irish visa prior to entering the country.

Check if you are entitled to an Irish passport. Many Australians are second-generation Irish. If one parent is Irish-born, the child can obtain dual citizenship. Send your birth certificate, parent's birth certificate and parent's civil marriage certificate to the local Irish embassy or consulate. Claiming Irish citizenship by descent, if your parents were not born in Ireland, is also possible.

If you cannot claim dual citizenship and wish to work in Ireland, apply for a work permit. On arrival in Ireland, there must be a job waiting for you and you must stay in that job for at least 12 months.
Apply for a Garda National Immigration Bureau, or GNIB, card as soon as you can on arrival in Ireland. This is necessary if you are planning to stay in Ireland more than 90 days. All non-EU and non–European Economic Area citizens, excluding Swiss nationals, must apply for this card. These can be obtained from GNIB headquarters in Dublin.
After living in Ireland for at least five years, apply for long-term residency. A spouse who has been a resident of Ireland for the requisite five years can also apply. Citizenship can be conferred by naturalization after one year's permanent residency and a total of four years in the preceding eight years.