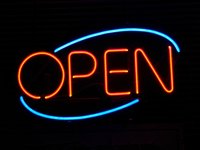 You can turn your vision of a business in paper goods into a reality by developing a realistic plan. Analyze the potential customers for various paper products, decide on a location for your business and build a website. You need funding, knowledge of your competition and a marketing and operating plan. With these, you can start a successful business.
Decide what products you expect to sell to what customers. Many products are available If you intend to start a retail business. Stationery, calendars, party supplies such as decorated plates with napkins and tablecloths, invitations, greeting cards, bags and art and craft supplies can be purchased wholesale and sold retail. You can also sell these items online.
Some paper-goods stores specialize in supplying quality letter paper and envelopes, pads and related supplies, such as desk accessories. Some feature greeting cards and others sell discounted and discontinued products. You may concentrate on birthday items, religious holidays, baby showers or wedding items If you are looking for a niche area.
To a large extent, what you are able to sell will be influenced by who your potential customers and competitors are. You will need to explore vendors who can supply you with the products you intend to sell at a price that will enable you to make a profit.
Develop a business plan that incorporates your product decisions. You must estimate the costs of selling products at a retail price that includes the item's cost, wages and payroll taxes, rent, utilities, insurance, license fees and interest on loans. For online sales, include the cost of shipping.
To use your business plan to obtain bank or investors' loans, include a realistic marketing plan. Many large corporations sell paper goods worldwide. Few small, local businesses can compete with them on price. Some entrepreneurs do compete successfully by offering specialty products and superior service or by gaining contracts to meet the special needs of local businesses, government agencies or school districts.
Apply for financing to enable you to start and stay in business until you become profitable. Without investor funds, loans or personal savings, you cannot rent space, buy products to sell, advertise or hire staff. Develop a cash flow analysis. It is your plan for how much money you will need and when you will need it.
The government-sponsored SCORE consultants state that your business plan and financial statements must give investors and banks a reason to provide you capital.
Get the startup parts of your plan in place, concentrate on getting customers and remember that repeat customers are a valuable asset. Give customers good service and they are likely to return.