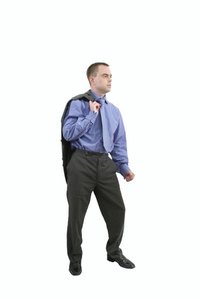 When your relative dies, many arrangements need to be made. One of those arrangements is the filing of a life insurance death claim. The death benefit of a life insurance policy is often used to pay for funeral expenses and outstanding bills or other expenses, but it may be used for any purpose. However, if you can't find the insurance policy or you're not sure if there is a policy in your relative's name, you need to know how to search for one.
Check tax returns for evidence of interest paid to a life insurance company. You can use this information to determine what company the policy may be held with. Then you can file a death claim with the company.
Check bank statements for evidence of premiums paid to a life insurance company.
Check your state's unclaimed funds office. Each state maintains an office that keeps track of money and other personal property that goes unclaimed. If you do not claim a life insurance policy within several years, an insurance company will turn the funds over to the state until you come to claim them.
Contact your relative's past employers. If your relative had any term life insurance through his job, then his employer will have a record of it.
Check with the Medical Information Bureau (MIB). The MIB maintains a list of life insurance applications. If your relative has applied for insurance in the past 14 years, then there may be a record of the insurance on file. The MIB charges a nominal fee to search the database.
Check the mail received by your relative for the past year, if possible. Some insurance premiums are sent only once per year.