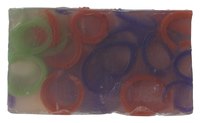 Tincture is a concentrate of herbs in a variety of different liquids. Glycerin is a popular choice in tincture making because it has a sweet and pleasant taste. Glycerin is also a good alternative for people who don't want to consume alcohol. You can use any herbs you want to create glycerin tincture, and you can use it for many different uses such as tending to cuts, abrasions and chapping; softening and rejuvenating your skin; or easing the discomfort of sore throats and winter colds.
Things You'll Need
100 percent vegetable glycerin
Ceramic pan
Finely ground dried herbs
Glass container
Strainer
Storage container
Pour 750 ml of vegetable glycerin into a ceramic pan that can be used on a stove top.
Add 250 g of finely ground dried herbs and 250 ml of water into the glycerin.
Bring the mixture to a rolling boil, lowering the flame so the liquid simmers after it boils.
Let the liquid reduce by half, and remove the pan from the fire.
Pour the boiled mixture into a glass container and cover it tightly. Leave the container to sit for three weeks, shaking the container thoroughly once a day.
Strain the liquid to remove all of the herbs and store in a container on a shelf or in the fridge.