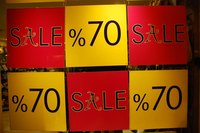 You won't be able to get free land through the Homestead Act in the United States anymore, since it was repealed in 1976. Historically, free land was available to those willing to develop the land, but these days anyone can find a way to buy some cheap land, even if it's not free. Due to the recession of 2009/2010, opportunities to buy cheap land have never been better. Research the different opportunities available, and it's likely you can find cheap land almost anywhere, whether here in the United States, or elsewhere.
Check out foreclosures for a good deal. Land owners, both commercial and residential, have been forced into foreclosure due to bad economic times. Shop foreclosures during tough economic times to get good real estate at discount prices.
Buy property tax liens. If a property owner falls behind on their property taxes, the government can sell a lien on the property. If he pays the back taxes, the investor makes interest on their investment. Foreclose on the property if the land owner fails to pay the taxes in time and take possession of the land.
Attend government auctions. Seized lands from criminals, delinquent tax payers, or those with immigration status problems are subsequently sold to the public at auction. Research the properties available before the auction, and be prepared to compete with other buyers.
Become a farmer. Farmers are retiring faster than new ones are replacing them. Government programs will offer grants and monies for people who want to become farmers and help subsidize purchase of the land. Have a good plan in place, and make sure you are eligible to receive funding before applying or buying a piece of property.
Move to another country. Land can be cheaper in other countries if the dollar is strong against the local currency. Meet government requirements for foreign investors. Look into moving to use the land or sell it later at a profit.