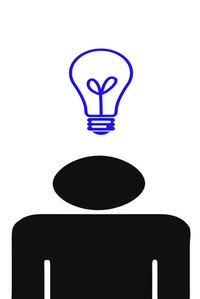 Launching a new product is an exciting process, but it is important to protect a new product by obtaining legal protection through the government, so that other companies will not duplicate the product for their own profit. Taking a new product to market requites a solid plan, patience and hard work.
Write a business plan that includes a current and pro forma balance sheet, an income statement, short-term and long-term goals and a cash flow analysis. This plan helps you allocate resources properly, handle unforeseen complications, and make good business decisions. The plan should not just concentrate on the product launch but your ideas to sustain the life of the product.
Protect your product with patents, trademarks and/or copyrights. Free patent and registered marks searches can be conducted through the United States Patent and Trademark Office. Through their web sites, applications can be filed. Patents protect inventions from being stolen and replicated. Trademarks protect identifiable symbols, designs, or phrases associated with your product from being used by another company. If you product is written, video, audio or other art, it can be protected through the United States Copyright Office.
Develop a marketing plan. Describe your product's attributes and the product's benefits for customers. Define the customer you want to sell your product to and how you plan to sell to her. Choose appropriate advertising media and sales venues.
Write press releases and send them to publications, newspapers and television stations to get publicity of your new product. New product launches are considered newsworthy and may result in free press coverage for your business.
Develop product prototype or samples. This will help you sell the product to retailers. Set up appointments with retail buyers. Call the stores that you are interested in selling to find out their particular requirements for sales presentations are. Bring sales materials that you can leave with the buyer such as a price list, a fact sheet about the product and an image of the product for them to refer back to.
Set measurable sales goals. Know how much of the product you will need to sell to reach the break-even point, where your total product cost equals the total revenue. Every unit sold beyond this point is your company's profit. Project how much you want to profit for the year and then break that figure down by season and by month. Having a plan will help you meet your sales objectives.