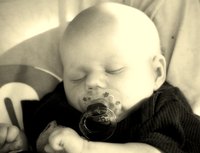 A Social Security number (SSN) card is issued by the Social Security Administration to track an individual for taxation purposes. A Social Security number is required to get a job, enroll in school and collect government benefits. A person is issued a Social Security number when they are born. Social Security numbers can be requested by noncitizens who wish to work in the United States. Getting a duplicate SSN card is necessary if you have misplaced yours.
Things You'll Need
Personal information including place of birth
Print and download the application for a duplicate SSN card from the Social Security Administration's (SSA) website. The form must be printed out on white paper to be accepted.
Fill out the application. The application must be completely filled out in black or blue ink to obtain a duplicate SSN card. The application requests details about the person the card was issued for, including parents' name and place of birth.
Find an acceptable proof of identity document. Acceptable documents include a driver's license, state-issued identification card and a U.S. passport. If you do not have any of these documents, you may also use an employee ID card, school ID card or military-issued ID.
Locate the nearest Social Security office. You can find the nearest Social Security office to you by utilizing the local office search tool on the SSA's website.
Take the completed application and proof of identity to a Social Security office. The original application and proof of identity must be originals. Photocopies of either document are not acceptable. A representative at the office will process the application.
Wait for the duplicate SSN card. A duplicate SSN card should arrive at your mailing address within 10 business days after your request is processed.