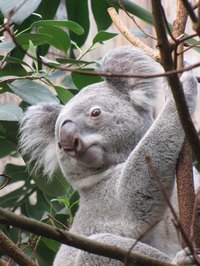 Australia provides a stable work environment with high standards of income and workers' rights. For this reason, the country draws workers from various parts of the world. If you are not already an Australian citizen or permanent resident, you need to obtain an appropriate type of visa to work in Australia, which might involve complex and lengthy processes of gathering supporting documents, filing forms, submitting applications and waiting for responses. On top of this, you also might need to get permits, registrations and licenses from various authorities.
Check that you have permission to work in Australia. If you are an Australian citizen or permanent resident, you can freely work in Australia. Student visa holders can work up to 20 hours per week, and working holiday visa holders can work up to six months with any one employer. Holders of business visitor visas can only work under limited circumstances, such as in highly specialized, temporary work. Holders of other types of tourist visas or visitor visas cannot work in Australia, except for voluntary work.
Get a registration or licensing if you want to work in a regulated occupation, such as in health care or construction. Contact the relevant governing body to check your eligibility to work in your intended occupation in Australia. The DIAC website has a page called "Australian Skills Recognition Information" that lists the regulatory bodies of many different occupations. You might need to undergo a health examination, character check or further training.
Get a Tax File Number (TFN) from the Australian Taxation Office (ATO), which is required of anyone who intends to earn income in Australia. Employers automatically deduct taxes from your pay, and a TFN allows you to get tax returns and any government benefits. If you visit Australia for less than six months, or if you stay for more than six months but travel to various locations and work for various employers during your stay, you are a non-resident for tax purposes. Non-residents pay different tax rates compared to residents and don't receive Medicare benefits, but they can get a tax return if they file for it.
Prepare all the documents you need for your job hunt. Write a resume and cover letter, and gather your educational and trade certificates, as well as references from previous employers.
Look for job advertisements on employment websites and newspapers. The Australian government runs the JobSearch website, which allows you to look for available positions for free.
Choose suitable job vacancies, and send in your cover letter, resume and other documents according to the application directions detailed in the job advertisements. If possible, tailor your cover letter to each prospective employer for a more targeted approach.