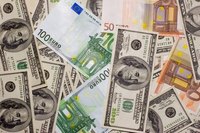 PLUS loans are loans provided by the federal government to parents or legal guardians of dependents who need the money to attend a post-graduate institution at minimum half-time. Graduate students may also apply for PLUS loans for school themselves. PLUS loans traditionally have low, fixed interest rates and are not based upon a child's financial need. Loans can be granted for any amount up to the cost of attendance, including fees, books, meal plans and housing.
Apply online for the FAFSA: Free Application for Federal Student Aid. This government application will determine your eligibility for federal financial assistance with your child's college education. The application needs to be filled out at least once in a student's college career, and it can be updated annually. The questions involve the income of parents and student, assets, expenses and credit history. Record the usernames, passwords and PIN numbers associated with your FAFSA account for later reference.
Contact your student's university financial aid office to ask how they prefer to handle online applications for the PLUS loan. You can visit a number of websites to apply online, such as parentplusloan.com or aessuccess.org. These are third-party agencies that facilitate the loan process, and you will make your payments to them. You may also apply for a Direct PLUS loan to skip the middleman and deal directly with the federal government by using the site studentloans.gov. Your financial aid office may require that you deal with a specific site or handle paper applications through their office, however.
Sign a Master Promissory Note. An MPN is a loan agreement that you, as a parent, must sign to prove you agree to pay back the loan on the terms set forth by the US government. MPNs are available at the financial aid office of the student's university. Present government-issued photo identification when asked.
Sign into your child's financial aid service system online to approve the loan. You may also submit in writing a letter to the financial aid office, telling them you would like to accept the full amount or part of the amount of the loan. Should you change your mind during the process, you are allowed to reject the funds before they are used to pay school expenses.