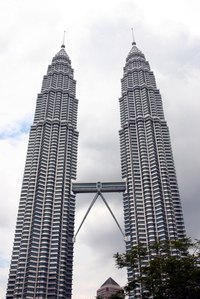 When visiting Malaysia you probably want to call individuals back home. This is possible through any land line or wireless cell phone in the southeastern Asian nation. However in order to each individuals in the United States, Europe, or any other location around the world, you must dial a specific set of numbers to exit the Malaysian calling district and be redirected to the other nation.
Pick up your telephone and dial "00." This is the exit code for calling outside of Malaysia.
Push "1." This is the redirection number and signals the phone company you are dialing a different nation other than Malaysia.
Press the area code of the location you are calling. This is going to vary depending on the country you are placing the call to.
Enter the remainder of the phone number. In a moment your call from Malaysia is redirected to the phone number you placed