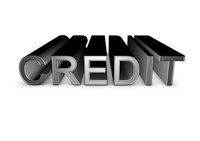 The Walmart credit card can be used to purchase items on credit and pay for them later. Depending upon the type of Walmart card you have, you may be able to use it only in limited locations. Each location has its own perks and benefits for using your card. To receive a Walmart card, you must complete an application for credit and be approved based on Walmart's undisclosed approval qualifications.
Use your Walmart credit card at any Walmart store location. When using your card at a Walmart store, you are allowed to get a $20 to $60 cash advance from the POS (point-of-sale) machine. A $20 cash advance is free. Anything over $20 will be assessed a surcharge. You are allowed one cash advance per day.
Use your Walmart credit card at any Sams' Club location.
Use your Walmart credit card anywhere that a Discover card is accepted. You can do this only if you have the Walmart credit card that bears the Discover logo. When you make purchases with the Walmart Discover card, you also receive a 1 percent cash-back reward toward your purchase.
Use your Walmart card to purchase gas from Walmart gas stations. Your card will save you 3 cents per gallon.
Use your Walmart credit card to make online purchases from the Walmart and Sam's Club websites.