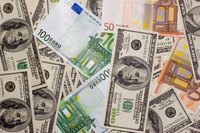 Managing finances requires a close monitoring of incoming profits and outgoing expenses in your bank accounts on nearly a day-to-day basis. Keeping a close tab on your personal finances can help you develop better spending habits so you can put money towards things you need rather than merely want. Creating a budget so you can determine how much to spend on certain assets is key. But it needs to be followed up with a savings plan and good record-keeping.
Things You'll Need
Computer with Internet Access
Financial Record Software
Calculator
Checkbook
Bank Account Records
Create a budget. Write down all necessary expenses that you have every month, such as rent, food, car payment, mortgage and insurance. For items that do not have a pre-set payment (like food), look at your prior bank records and estimate the average amount you spent on groceries for a recent time period. Use this as your marker. If you find you are constantly going over the budget, you can readjust later on these items. After estimating your expenses, compile a list of all incoming sources of revenue. Your revenue should be more than your expenses. With the remaining amount you have to spend, put some aside for unexpected items in a "safety net." Put some aside for essentials you do not buy daily, such as clothes. Budget a small amout for pleasure.
Keep accurate records. Use the budget you created in Step one to guide your purchases. Keep an accurate record of every purchase you make and deduct this purchase from your allowance in each budget category. Going over that amount will cause you to spend money you do not have. Use the records you collect each month to spot where you are overspending and where you can afford to spend a little more.
Use on line resources to help you formulate your budget and keep accurate records. There are several government-sponsored sites, such as Mymoney.gov and NYC's financial planning website, that are excellent resources which will lead you step-by-step through the process. These URLs have been listed in the Resources section. Other sites like Mint.com are also incredibly useful for keeping track of budgets on line because they allow you to import data from many bank accounts.
Keep your checkbook up-to-date. Even if you do not write checks that often, use your checkbook to record purchases made with your credit and debit cards so that you can input them later into your software of choice or accounting books. Using your debit card without keeping track of the expenses will cause you to overdraw your budget.
Install a software made for budget-keeping, such as Microsoft Excel or Quicken. These products are made specifically for dealing with numbers. The ease of keeping information in digital computer files is unmatched.
Hire a personal accountant. Though many people think they do not make enough money to make hiring an accountant worth their while, it is always a good idea to get an expert's opinion on your finances. No matter how small your income, you are subject to U.S. taxes. Depending on the variety of ways you can receive your pay, the taxes you may owe at the end of the year may catch you by surprise. You can manage these expenses if you have insight from an expert on the matter. Your accountant will also be able to help you with your budgeting issues if you are having trouble formulating one.