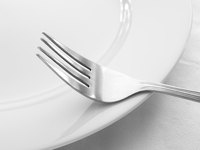 "Investment must be rational," says investor and author Warren Buffet. "If you can't understand it, don't do it." Investing in silver can be tricky. You might not know when to buy or sell or which types of silver certificates to purchase. Unlike gold, however, which is often hoarded, silver is used in extensively in electronics as well as certain medications. Making money from silver can be as simple as scouring your home and community for scrap items and taking them to a scrap silver buyer at a jewelry or precious metals store.
Things You'll Need
Purchase a silver acid test kit, which you can buy online relatively inexpensively. A kit will determine whether what you find is fine silver or merely aluminum or tin. When using the kit, make a discreet nick on the silver with a file or needle, apply a solution and then compare the resulting color to a color chart, typically provided with the kit.
Look through your jewelry cases for broken or mismatched silver jewelry, including necklaces, bracelets, earrings and rings. Sometimes manufacturers coat silver jewelry in rhodium to give it a shiny gold or platinum appearance, so test all jewelry, whether or not it appears to be gold.
Search your basement, storage area or garage for silver coins. U.S. dimes, quarters and half-dollars minted prior to 1965 are 90 percent silver. Before selling any silver coins for scrap, check a coin price guide to make sure they're not rare or extremely valuable.
Look through your home for old silverware or medals. As with jewelry, manufacturers often coat silverware with rhodium, so just as if your silverware has a gold or platinum look, it could be real silver. Military and war medals are often made of silver, but as with coins, check to make sure the medals aren't highly valuable before you sell them for scrap.
Visit thrift stores, flea markets and yard sales, where you can might find scrap silver cutlery, jewelry, coins and medals. At these venues, you often can haggle on prices with owners or sales staff as well.
Invest in a metal detector and comb public beaches and parks. Certain communities have regulations regarding the use of metal detectors on public land, so check with your municipality or state before searching for scrap silver in communal areas.