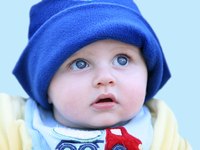 If you're ready to raise the prices of your home daycare, you may feel nervous that the parents will balk and look elsewhere for daycare. However, if your costs have increased or you're not making as much money as you want, raising your rates is essential. How you do it could make all the difference in the world. Consider the finances of your clients as you consider your need for more money. When you're considerate, everything flows more smoothly.
Research daycare rates in your area. This will give you an idea of where in the market you sit and what parents should expect.
Calculate your costs. Of course, parents are paying you for the work that you do as a daycare provider, but you also provide other things--food, toys and insurance. You need to incorporate these costs into your business.
Determine the amount of your increase. A big jump in price likely will get a negative reaction. A slight increase--such as $10 per week--is more likely to be well received.
Write a letter detailing the increase and why you're doing it. This helps parents to see where their money is going. For example, if the cost of your insurance has increased, it's easy for parents to see that you need more money. Parents will respond better if they think that there's a good reason for the increase.
Give parents two months' notice. Tell them in person and provide them with your written explanation. Giving at least two months' notice allows them to plan for the increase in budget or look for daycare alternatives.