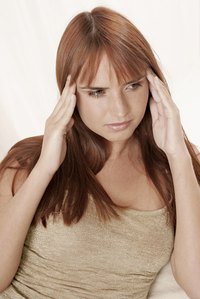 While Mexico is right next door, it has its own set of regulations and procedures for telephone calls. A call to a U.S. toll-free number from Mexico is generally more complicated to complete and is often charged as an international long-distance call. Prepare in advance to avoid any expensive surprises. Before you make a call, consider alternative and cheaper contact options with a company or business, such as email.
Things You'll Need
Mexican pre-paid phone card
Computer headset with a microphone
Dial 001 plus the toll-free number. The code 001 is used to call the U.S. from Mexico. You may need to change the area code of the U.S. number so that it won't be blocked. Use the following formula: Change an 800 number to 001-880; an 866 number to 001-883; an 877 number to 001-882; and an 888 number to 001-881.
A direct call from a Mexican line to the U.S. is extremely expensive and a toll-free call to the U.S. may be blocked by the local telephone company, regardless of the change in area code. Hotels in Mexico regularly offer some type of phone service for calling the U.S. for an additional charge.
Check with your cell phone company before you go to Mexico and ask for an international plan for Mexico. Most cell phone companies now provide that service. Call the toll-free number from the U.S. cell phone. There can be high roaming costs for this option. Also, the call may not be completed, based on your location in Mexico.
Buy a pre-paid phone card in Mexico, follow the connection instructions and dial the toll-free number. The cheapest phone cards are generally the equivalent of approximately $8 to $9 US and have about 20 minutes of airtime. There are pre-paid phone cards in Mexico made specifically for calls to the U.S. There may be problems to connect to the toll-free U.S. number and there will be a charge for each attempt, regardless of what happens. The pre-paid cards are sold in stationery stores, convenience stores and supermarkets.
Call from a computer with an Internet phone service such as Skype. Open an account and either immediately buy airtime for the account via a credit or debit card, or set up a monthly payment plan. The charge is is $.021 cents (U.S.) per minute for the pay-as-you-go option. The cheapest plan is $6.99 U.S. per month.