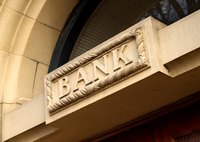 ChexSystems is a databank of problematic customers that banks use to deny account applications. If you have been flagged in ChexSystems, it may be impossible for you to open a bank account. Almost all banks in the United States use ChexSystems before allowing new customers to open accounts. In the modern world, it is quite difficult to live without a bank account, and being on the blacklist at ChexSystems can seriously hamper your lifestyle and prospects. If you find yourself in this difficult situation, there may be a solution through the ChexSystems appeals process.
Download and print the "Request for Reinvestigation" form from the ChexSystems website (see Resources). Use this form the dispute your blacklisted status.
Fill out the form, presenting your argument to ChexSystems. Provide a reason why the ChexSystems flag is invalid. For example, if the blacklisting appears as fraud but in reality was caused by a simple overdraft, explain the situation on the form.
Mail the form to ChexSystems at the following address:
Chex Systems, Inc. 7805 Hudson Road, Suite 100 Woodbury, MN 55125
Wait for the notification in the mail that your letter has been received. A final response is sent within approximately four weeks.