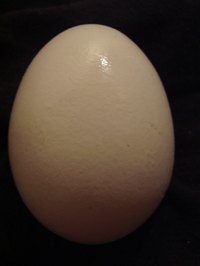 Egg shells are 93 percent calcium carbonate, according to "Backwoods Home" magazine, and contain other elements like nitrogen that are beneficial to plants. Calcium carbonate, commonly known as lime, is frequently used to improve the growth of lawns and gardens. You can compost eggs shells in both regular and "worm assisted" compost bins. They can even be added directly to the soil. Egg shells break down slowly, but you can accelerate the process.
Empty the egg shells and rinse them well. You will not need to rinse the shells from boiled eggs. Save the egg shells until you have two dozen or more. Allow them to dry and crush them by hand.
Add crushed egg shells to your compost pile or your worm composter. Mix the crushed shells into the composting mixture to accelerate the composting process.
Add egg shells directly to your garden by crushing them in a blender to a fine powder. Pour the powder around plants or work it into the soil in your garden.