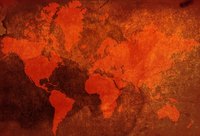 Managing customer behavior is not as hard as it might seem. The key to success is soliciting, listening and responding to customer feedback using a repetitive process. Use a critical thinking model like the DMAIC that was developed by Motorola and includes the following: Defining, Measuring, Analyzing, Improving and Controlling the process. This is the best way to shift and align perceptions measurably over time.
Things You'll Need
Customer list
Customer measurements for quality, delivery, customer satisfaction and responsiveness
List of services and products provided
Market intelligence such as competitor products, services, prices
Survey tool
Defined processes for communication and action
Defined processes for reacting
Defined methods for proactive deliberate process modifications
Measurement system
SIPOC
Cause & effect diagram
Value stream mapping
Input metrics and parameters
Define: Customers, products, services, processes, customer expectations
Define who your customers are, what core products and services you provide to them, and what the customer expectations are of your company in terms of quality, delivery, service, product placement/responsiveness and price.
Define roles, responsibilities and job descriptions. Define process steps and decisions and implications. Make sure those who are doing the same job are doing it the same way. You must standardize methods before you can find out where the variation is coming from.
Measure what you are delivering and providing compared to the way the customer is measuring and perceiving your service. Use the SIPOC tool (Suppliers, In, Process, Out, Customer) to help specify core work focusing on key processes. Work backward from right to left, identifying what the customer wants from you, and their measurement of what you are delivering, then identify the key process(es) that yield that result, the process that inputs to it, and the supplier delivery to you.
This will give you a general overall view of the company, a high level (macro) value stream map, and key processes that impact the customers.
Analyze the key process areas that have the biggest gaps. If a customer wants 100% delivery and you are delivering at 75%, define where the problem lies in the value stream.
A value stream is a cradle-to-grave process starting with a customer request and ending with customer payment after services or products have been received to their expectations.
For example, if the customer measurement system is different than yours, start measuring the way the customer does (on dock vs. shipped), or work with them on the way they measure so both parties are doing it the same way.
If order entry is a problem, analyze the skills, resources and input methods. Set standards and include training if gaps are found.
If capacity is a problem, analyze bottleneck areas, shifts, management processes, capabilities and labor hours. Use value stream mapping and measurements to visualize and document detailed process steps. Include product and information flow. Look at how the two converge. Determine where you can make the most impact. You will usually find you can make the most difference at the beginning of the process, rather than at the end.

Improve the areas causing problems by drilling down into the root cause and controlling variation. For example, if customer perception of responsiveness is poor, define what they expect in terms of communications and how they are being communicated with.
If employee morale is low and turnover is high, define hiring and training practices and standardize them to reduce variation.
If delivery is late, define where in the process things are failing and work to adjust materials, methods and measurements for even flow. Produce quality and consistency, then work for speed.

Control the process by measuring and controlling inputs. Measuring on-time delivery at the end of the month isn't good enough because you already missed the window if you are late. Shift measurement systems to the inputs. If delivery in 10 days requires order entry to occur the first day, order quality to be checked the second day, and order scheduling to occur the third day, that leaves seven days for the product to be produced. If a supplier window requires three days, that leaves you one day to produce and ship the product. Reduce measurement systems to days and hours rather than days or shifts to tighten the process.
Communicate with customers when you are changing processes and make sure the intent meets the needs of the customers by piloting it first before rolling it across the masses.
After implementing improvements, verify that nothing else downstream has been impacted negatively. For example, shaving a day off a process that eliminates a critical quality inspection and then delivering a defective product to the customer won't help improve perception. Instead, shave off minutes here and there, and improve quality and delivery.
Continue to survey customers before and after process changes to get their feedback using a point-of-service survey tool that captures their feedback at the time of delivery.
Gradually shift negative customer perception (shift the bell curve) by improving key processes, meeting customer requirements, and using customer feedback to identify future service and product opportunities.
Continue the process with another key area, and stay ahead of market changes by constantly improving business methods and communications.