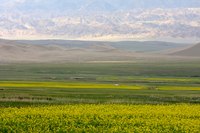 As the world's fastest growing economy, China is becoming more and more appealing to foreign investors, and property is at the top of the list. With one of the most rapidly changing markets, it is important to stay up to date with all the latest developments and to be aware of common differences in a very foreign culture.
Hire independent legal representation with experience in China. It would be difficult for an inexperienced individual to understand China's legal system, which can be a mix of both common law and continental legal systems.
Chinese property law is also very fast moving and sometimes unpredictable. It's worthwhile to find a lawyer specializing in real estate law. You may also have to go through both national and regional government authorities.
Hire a reliable estate agent with local knowledge. China has a reputation for having very relaxed laws toward the licensing of estate agents, bringing forth many complaints from local and international buyers, so be aware on this front. But as the industry grows, so does the reliability of the estate agent market. It is now easier than ever to find a decent estate agent. An estate agent is essential as he will have valuable local knowledge about which properties are available to you as a foreigner.
Study differing restrictions that vary by city and region. Buying property in Jiangsu may not be the same as buying property in Beijing. There will often be different rules regarding the amount and type of property that you will be able to buy. Since the property boom created by the Chinese government in the mid-'90s, China's property laws have been strengthened. This has been done to avoid rapid growth and create a more stable market.
This does mean, however, that the rules are in constant flux, so it is essential for you to stay abreast of any regional or national changes that could make the purchasing of property more difficult.
Act remotely. If you are not based in China you can legally authorize someone to act on your behalf by granting power of attorney to a local lawyer. This allows all actions that would otherwise require your involvement as the official buyer to be performed by the chosen lawyer.
Acquire a Chinese name. Any foreigner who wishes to purchase property will have to have a notarized Chinese name. A name can be acquired at a notary office in China or at your local Chinese embassy.
Pay property taxes. You should be aware of the following extra costs to buying property: 3 percent stamp duty, 2 percent maintenance taxation, 1.5 percent contract tax and a 0.1 percent stamp duty for a resale property.