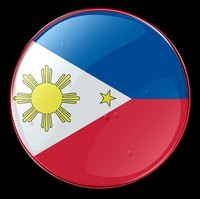 The Philippines is a developing economy that holds profit potential for foreign investors. Diversifying your capital in foreign economies can be an effective investment strategy. These economies are often more volatile, but the room for growth and expansion is considerable. Investing in the Philippines is not as easy as it is for many other economies. But as of 2010, this is quickly changing. There are a few options for putting your investment funds to work in Philippines stocks.
Purchase shares of Philippine companies that list on your domestic stock market. This is the easiest method for investing in the Philippine stock market, though the options are limited. Large foreign companies often choose to list their stocks on financial exchanges outside their native country. This offers the company access to a larger pool of investors. You can buy and sell these shares just as you would any other stock. In the United States, some of these Filipino companies include eTelecare Global Solutions, Inc., Manila Electric and Philippine Long Distance Telephone Co. Usually only a very small percentage of companies choose to list in other countries.
Open a global trading brokerage account. This allows you to buy shares directly on foreign exchanges as if you lived in that country. For investors who desire the most options, this is a good method for investing in companies of the Philippines. However, it is not always convenient. Prices may display in the native currency, which requires you to make exchange rate calculations before you trade. Additionally, you may be unable to trade stock outside the hours of operation of the country's domestic exchange. In the case of the Philippines, this requires Americans to place trades in the middle of the night. Nonetheless, it is a versatile investment option for individuals who want access to all the listed stocks in the Philippines.
Buy shares of an exchange-traded fund (ETF) for the Philippines. ETFs are among the most flexible investment products for foreign investing. They track an entire stock market index to provide returns similar to the broader market of another country. This obviates the research necessary to scope out potential investments with specific companies and instead offers general exposure to the entire country's economy. While ETFs are widely available for most foreign economies, as of July 2010 an ETF designed specifically for the Philippines is still under development. Major ETF firm iShares filed for a Philippines ETF with the U.S. Securities and Exchange Commission in February 2010. Monitor the ETF offerings available in your country for access to a Philippine ETF.