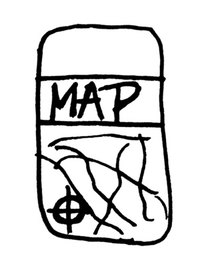 Town maps give residents and visitors a feel for a town's layout and major attractions. They should be easy to read for anyone looking to get around town on foot or by car or bike, and provide just enough detail to give a sense for where things are in the town, but not so much detail that the person with the map gets confused and discouraged.
Things You'll Need
Outline your map. Draw the border of the town on a piece of paper. At the top, indicate which direction is north. Also, indicate how many miles long and wide the town's borders are to give people a sense of the town's size and how long it will take to get from one place to the next.
Draw and label the major streets in the town. These should be the streets that lead into and out of the town, as well as the major streets that run through the town.
Mark the locations of the town's main attractions and landmarks, such as the city hall, downtown area, schools, libraries, bus or train stations and parks. Be precise with the location relative to the town's main streets.
Draw and label the secondary streets in the town. Secondary streets connect to main streets and lead to various neighborhoods or attractions in the town. You might not have enough detail to add every street, but you should add enough streets to get people to and from any area or neighborhood in the town.
Add special landmarks. For example, if you have guests staying with you, add your home to the map, with directions in and out of your neighborhood. Or add any specific and relevant place, like a restaurant to meet at or an entertainment venue. Be sure to write the street address of any important location on the map so people can easily reference the location in case they need to ask for more specific directions.