While general contractors in the state of Illinois are not required to carry state licensure to perform general repair, maintenance or renovation work, all construction-related professions are not considered exempt from professional regulation. Roofing contractors have specific licensing requirements they must meet prior to conducting roofing work. Roofing contractors in Illinois are licensed through the Department of Professional Regulation after meeting specific requirements that confirm skill, appropriate liability coverage, legally established business name and financial credibility.
(Andy Sotiriou/Photodisc/Getty Images)
Things You'll Need
Registered business name

Insurance
Step 1
Determine the type of roofing license you require. Illinois offers a limited license for roofing contractors that limits their work to residential properties of eight units or less. Unlimited licensing is available for contractors that work on residential and commercial projects.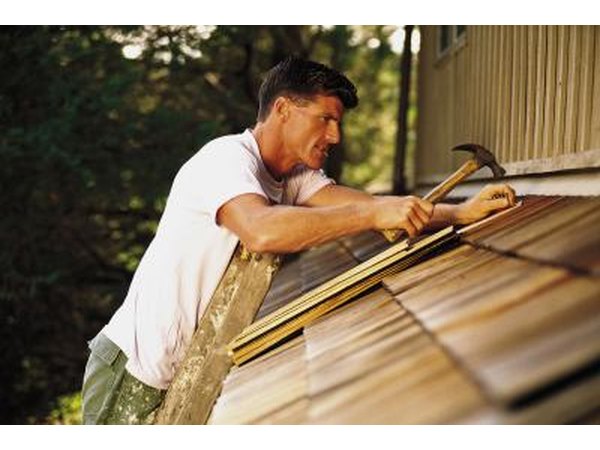 Comstock/Stockbyte/Getty Images
Step 2
Establish a qualifying party for your business. For licensing, a qualifying party is a designated officer for the business responsible for filing the application and taking any legal or business action on behalf of the company. Each qualifying party must take the roofer's examination to demonstrate knowledge of proper roofing procedures.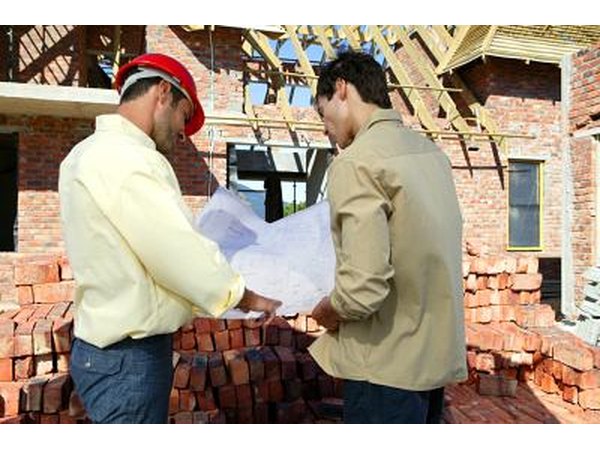 Goodshoot/Goodshoot/Getty Images
Step 3
Register your business name. Establish your business name and structure, including business type (sole proprietor, limited liability partnership or corporation). To review the process for registering your business name and creating your business operation, visit the State of Illinois business portal for instructions on registering your business.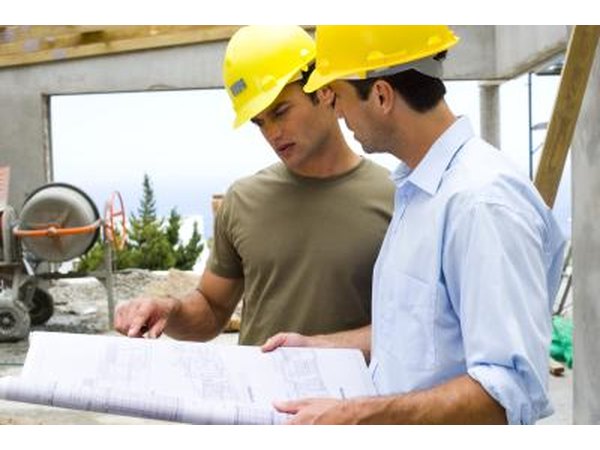 Jupiterimages/Pixland/Getty Images
Step 4
Acquire the appropriate liability insurance and surety bond for your business type. Illinois requires licensed roofers provide proof of insurance and surety bond to protect their business in the event of any accidents or legal proceedings. Licensed roofers must present $10,000 in bond for limited licensing and $25,000 for unlimited licensing.
Ju-Lee/iStock/Getty Images
Step 5
Complete the roofing contractor licensing application. Download the application directly from the Illinois Division of Professional Regulation website. Ensure any qualifying agents for your business also apply using the Roofing Contractors Qualifying Application, also available on the website.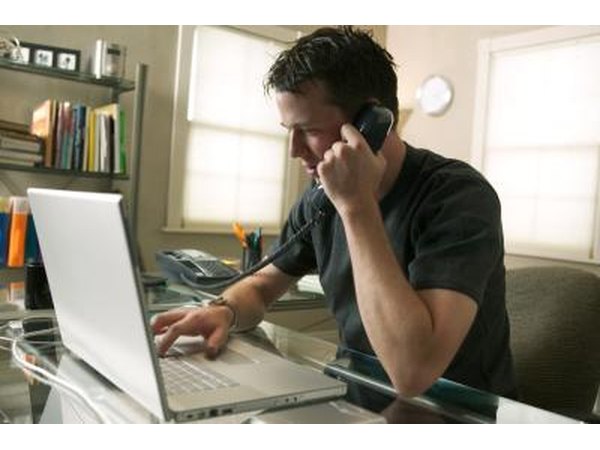 Photodisc/Photodisc/Getty Images
Step 6
Take the appropriate licensing examination. Once your application and the supporting financial and insurance documents have been accepted by the state, you will receive instructions on where and when to take the Illinois Roofing Industry Licensure Examination. To prepare for the examination, access study materials directly from the National Roofing Contractors Association (NRCA). To access information on study resources, visit the NRCA website. Once you have passed the licensing examination, you will receive your license, which should be renewed on every odd numbered year.
Monkey Business Images/Monkey Business/Getty Images
Promoted By Zergnet