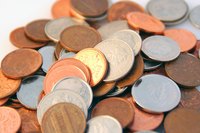 Interest rates fluctuate all the time, but those normal variations can cause real problems for investors who are not properly prepared. Understanding the risk posed by rising and falling interest rates, and taking the necessary steps to mitigate that risk, can help you keep more of your money when taking out a loan while helping you earn more on the money you invest.
Choose a fixed-rate mortgage even if the initial interest rate on a variable-rate loan is lower. With a variable-rate mortgage, the interest rate risk shifts from the bank to the borrower, with the homebuyer hoping that rates will go lower and the bank betting they will go higher. If rates do rise, the monthly payments on a variable-rate mortgage can swell, making a once-affordable payment difficult to manage.
Select bond funds with short durations. With a bond fund, the net asset value and interest rates move in opposite directions. As rates rise, current bonds become less attractive to new investors, since higher rates are available elsewhere. As a result, the value of those bonds declines, resulting in a possible loss of principal even on high-quality bonds. Keeping the duration of your bond funds to less than two years mitigates interest rate risk while still allowing you to make a good return on your money.
Build a ladder of CDs rather than purchasing a single certificate of deposit. As maturities increase, the rates on CDs tend to rise, so there is a temptation to put all of your money in the longest-term CD available. The risk with that strategy, however, is that when the CD comes due interest rates will be very low. When that happens you can be stuck with a subpar return, or forced to take on more risk in exchange for a higher interest rate.
Buy a one-year, two-year, three-year, four-year and five-year CD at the same time, putting 20 percent of your money into each one. With such a ladder in place you will always have a CD coming due, giving you access to the cash you need and allowing you to take advantage of a rise in interest rates.