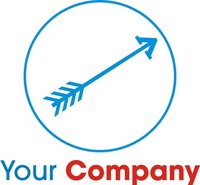 Creating an effective logo design can be one of the most important and most difficult tasks when starting a business. An effective logo will help your clients identify with your company, products and services. Logos are often placed on company stationary, work uniforms, websites and business cards. Understanding what makes an effective logo will help you choose a design that meets your needs, and sets you apart from your competition.
List the attributes you wish the logo to represent. If you are designing for a client, do some basic research on their history, the industry in which they compete, and their flagship products or services.
Sketch any immediate ideas simply with pencil. You may find that a logo concept comes easily to mind, or you may wish to try several ideas at once. Sketching saves time and allows you to see on paper how your ideas translate.
Choose a shape or icon. A good logo should be simple and easy to understand. Often the best logos incorporate simple shapes or pictures along with the company name. A wavy line placed over the name of a boat manufacturer, or a hexagonal shape placed around the name of a construction company, can convey a relevant idea to the company's demographic.
Choose a font. There are thousands of fonts available for download on the Internet, and many of them are free. Try to choose a font that is appropriate for the company name and the target audience. A hard edged font can inspire confidence and trust, a curvy font can imply a fun and creative attitude.
Check that your logo works best in black and white. Logos are often screen-printed on clothing, pens and key chains in a single color. Your logo should impact the eye without the use of custom coloring or complex textures.