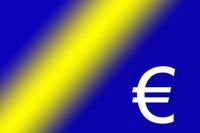 Vienna is the capital city of Austria. Opening a bank account in Vienna, Austria as an American citizen enables you to use your account easily in all countries using the euro. Most European countries that haven't adopted the euro still accept it as payment for goods and services. There are no restrictions imposed on U.S. citizens opening bank accounts overseas, although the Internal Revenue Service requires assets over $10,000, held in overseas accounts, to be declared on your annual income tax return. Dividends and interest received should also be declared.
Things You'll Need
Passport
Proof of address
Check the Austrian Bankers Association website before opening a bank account in Vienna, Austria (see Resources). It provides a list of authorized banks and links to each bank's website. All banks have an office in Vienna. Select a bank. A bank that has a representative office in the United States makes managing the account easier. Contact your nearest Austrian consulate office in the United States (there are 29 offices), to find bank locations.
Call your chosen bank to check the opening requirements for an account in Vienna. Call any U.S. branches first. Minimum requirements will be a passport, proof of address and evidence of income. Check the minimum deposit required. Some private banks require high deposits. Get an application pack mailed.
Read the application pack thoroughly. Ensure you will be able to comply with the requirements for opening a bank account in Vienna as an American citizen. Complete the application form carefully. Ensure your documents are in order. They must be originals. Don't forget the deposit.
Mail everything to the bank using secure mail or visit the branch office in person, if the bank has a branch located nearby. Your application will be checked and your identity verified. Some banks request a credit check. Any documents you mailed will be returned separately. You will be notified by mail when your account is open. The process can take two to three weeks. Debit cards and check books can be collected from the branch office or will be mailed to you.