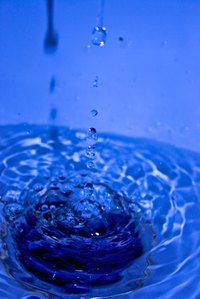 One of the most popular accessories among outdoor enthusiasts and college students alike is the Nalgene water bottle, with its superfluously indestructible nature and wide-mouth opening which is perfectly suited for ice cubes. Nalgene began as a plastic container company for scientific storage and later expanded to the outdoor camping industry, originally producing large, opaque, white, semi-soft water bottles. They have since progressed to an entire panoply of water bottle designs and styles, used by everything from sports teams, universities and golf courses to non-profit organizations. Customizing these water bottles is an excellent way to make your Nalgene bottle stand out in the crowd.
Things You'll Need
Choose a Nalgene water bottle style that is right for you. There are many sizes and types of bottles available, with different mouth sizes, spout designs and overall bottle shapes. You can choose from a variety of colors and opacity levels, from completely transparent to cloudy.
Place stickers or other decorations on your Nalgene bottle. Outdoor equipment companies will often send you free stickers if you request them, and retailers may have a large supply and variety available to customers upon request. These stickers can also be found at special outdoor recreation events and celebrations. Often, Nalgene users will continue adding stickers to their bottles until the entire bottle is obscured with stickers.
Attach any number of accessories to your Nalgene bottle. The most practical accessory is the mini carabiner, which can be used to attach the bottle to a backpack or vehicle by looping it through the lid. You can also find bottle insulators, bottle carriers, straps, holsters and additional accessories which can help customize your Nalgene and keep it separate from the others.