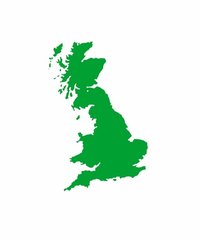 The council tax is a local taxation on domestic property in the United Kingdom. The tax is levied on homeowners and is based on the value of your home. A reduction in council tax can be achieved by applying for the council tax benefit. The council tax benefit is a program that reduces council tax for people with a low income who need financial assistance to pay their bill.
Find out if you are eligible for a reduction in your council tax bill. You may be eligible for a council tax benefit if assets are under a certain amount (savings of more than £16,000 will disqualify you from the program, as of July 2010), if you are unemployed, if you earn a low income, if you are on Income Support, income-based Jobseeker's Allowance or Pension Credit or if you're disabled.
Download a form from the Department of Works and Pensions website (see Resources for the link). You can also pick the form up from your local council office.
Fill out the form and send it to your local council. To find your local council, visit its website by clicking on Directgov's Check Your Eligibility for Council Tax Benefit link listed in Resources. Enter your address in the text box, then click "Go." The address for your local council should be listed on the website (look for a "Contact us" link).