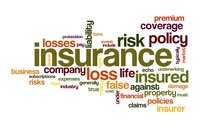 The National Association of Insurance Commissioners strives to protect consumers and promote fair business practices among insurance providers by setting industry rules and standards. Becoming a member of the NAIC can give insurance companies legitimacy in the field. When they join up, members receive an NAIC company identification number in the form of a company code.
Meet the Requirements
Applicants for a company code from the NAIC must hold a certificate of authority from the insurance department located in the state where they are headquartered. Only risk-bearing insurance companies can apply for a code.
Submit an Application
The application for a NAIC company code is located on the NAIC website. The application asks for the insurance company's basic information such as name, address, federal employee identification number, financial contact person and company president. It also asks what type of insurance the company provides, such as health, property and casualty, or title. In addition, it asks whether the insurer is a limited liability company, corporation, partnership or other type of arrangement. The applicant can send in the application via email or fax and will typically receive the company code within four business days.