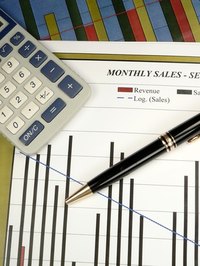 Quickbooks, a brand of Intuit Corp., is a bookkeeping software used by many small businesses. Intuit stakes it reputation on innovation and has other well-established product brands, including Quicken, TurboTax, Digital Insight and Lacerte Pro Series. Becoming an authorized Quickbooks reseller involves submitting an application online to Intuit and speaking with a corporate representative about potential opportunities to help the company increase its market penetration.
Submit an application online to become an authorized Intuit supplier. Applicants are required to provide all details requested on the application to be considered. Intuit recommends that applicants review the application in-depth before providing detailed answers. Failure to provide the required details could result in your application being denied.
Speak with a corporate representative from Intuit. A corporate representative will contact the person listed on the application of the business applying. Applicants should prepare to discuss the type of products and services they currently provide to consumers, and explain how incorporating Intuit products into their business could better service those customers.
Agree to all requirements set forth by Intuit to establish an agreement. Inuit investigates prospective dealers and they are required to meet certain criteria. This usually includes a review of an applicant's business and personal credit. The Intuit representative will discuss such evaluation criteria on the initial call and make a determination whether to continue conversations based on the applicants ability to agree to and meet such criteria.