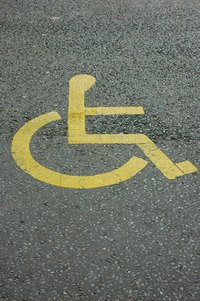 Supplemental Security Income is a program administered by the Social Security Administration. It can provide you with monthly income if you meet certain criteria: age 65 or older and blind or disabled. There are very specific and strict standards that you must meet to qualify. Some people think that because they are getting state disability income they will also qualify for SSI but, according to the Social Security (SS) website, SS uses very different standards to determine disability.
Contact Social Security for a copy of the Adult Disability Starter Kit. You can call Social Security at 800-772-1213, Monday through Friday, between 7 a.m. and 7 p.m. or go to the website to obtain the kit. This kit will guide you through the steps you need to take. It will also tell you what information you will need to provide to Social Security such as your Social Security number, employment information and medical information including your doctors, hospitals and medical tests you have taken.
Fill out the Adult Disability Report. This can be done online. If you do not have Internet access, you can complete the "Medical and Job Worksheet – Adult" and bring it with you to your appointment (see next step). This form requires information on your medical and work history.
Call Social Security to make an appointment to meet with a Social Security representative to file your application in person. You might be able to complete your application over the telephone, but plan to make time for an in-person appointment.