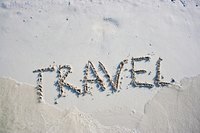 Traverus travel was established as a travel agency over 26 years ago, but in 2006 formed a network marketing division, offering anyone an opportunity to become a travel agent. Traverus supports its travel agents with a national online radio show called Traverus Celebrity Talk, an online travel portal and online technology for travel bookings. Becoming a Traverus independent travel agent incorporates a process involving a visit to the corporate website, clicking the "join us" link and following the instructions to sign up as an independent travel agent.
Things You'll Need
Valid street address for shipping (no PO boxes)
Go to the Traverus corporate website and select the link title "Join Us." Potential travel agents need to be aware that the sign-up application appears in a pop-up window and those using Internet Explorer will need to enable pop-ups in order to view the form when prompted by Internet Explorer.
Select a country by clicking on either the United States or International, depending on the applicant's location.
Decide the type of package to sign-up for. Applicants have two options, either a business basic package or an advanced business package. Traverus lists all the differences between the two packages on their website, including extra support services provided by the advanced business package. Applicants should investigate both packages in detail before signing up. The fees for the packages are $129.95 for the basic and $499.95 for the advanced. All travel agents are required to sell at least one travel package per month to retain their status as an independent travel agent.
Complete the sign-up form including filling in all details required and submitting payment for the chosen business package.