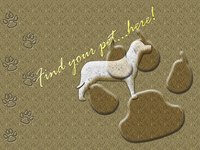 The use of flyers to advertise events, businesses and political philosophies has been around since before the invention of the printing press. People expressed their opinions on paper which was distributed by hand. With the advent of today's desktop publishing software and color printers, making flyers is easier than ever. Get the most out of your flyers by using catchy design elements including flashy colors, cool logos and eye-catching fonts.
Things You'll Need
Desktop publishing software
Color Printer
Color logo digital file
Font selection
Graphics
Novelty shaped paper
Color paper
Scrapbook embellishments
Choose your paper. If the flyers will have color ink, white paper is sufficient. But if you're printing flyers in black ink, use brightly colored paper. Relate your paper color to your business. For example, if it's a lawn care business, choose green paper. Choose a color that best represents the information you're conveying.

Use a full color logo at the top right hand corner or bottom center of your flyer. Add specific information such as your address and phone number in a small font along the bottom of the flyer.

Know your target group and tailor your flyer to their interests. For example, if you're selling to senior citizens, use a larger font and vintage images to attract attention. Younger target groups will appreciate an edgier font and more relevant, contemporary photos or images.

Select a headline font that is eye-catching. Although you want the bulk of your text to be a simple font that's easily read such as Comic Sans, your headline can be a bit more dramatic depending on the message.
Create visual borders with art and text. Place a narrow, full color border along the left edge of the flyer to separate it from other nearby flyers. The border on your flyer will help it stand out.

Place a noticeable banner along the bottom third of your flyer to promote a sale or special event. Use color in the banner or "headline" and then a clear black font for the details.

Use a novelty shape for your flyer paper. Especially useful for small-lot flyers, when you use paper shaped like a jukebox to advertise a band, for example, or a baby bottle to advertise baby-sitting services–you immediately gain attention.