You're excited about landing that new job, and you've been asked for an interview. You're unsure what to wear--perhaps the company itself promotes a nonformal environment, or your interview will fall on "casual Friday." Don't make the mistake of showing up in clothes that might project the wrong image. Casual wear and business casual attire are two different styles, and choosing the wrong look will not likely get you hired.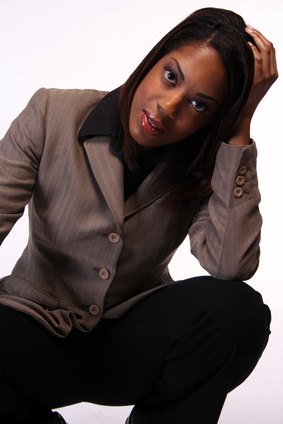 (business image by nutech21 from <a href='http://www.fotolia.com'>Fotolia.com</a>)
Things You'll Need
Appropriate garments from your closet
Shopping budget for new job-interview attire
Step 1
Stay away from certain colors. Avoid flashy brights and immature pastels at all costs. Instead, choose dark and neutral colors, preferably in solids or textures that appear solid from a distance.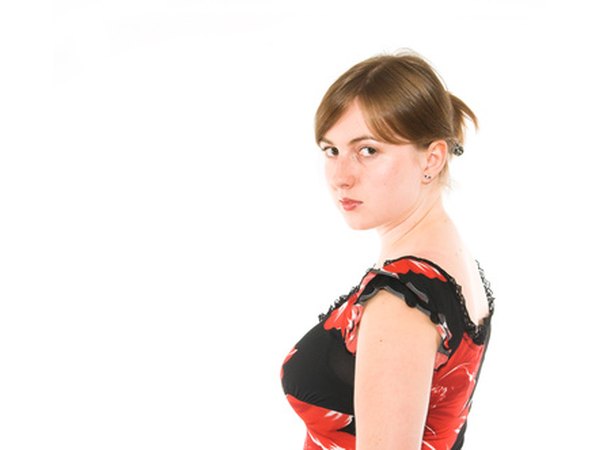 Woman in black-red shirt image by oddech from <a href='http://www.fotolia.com'>Fotolia.com</a>
Step 2
Choose an appropriate shirt or top. Long sleeves are a must. A casual jacket or blazer is a classic option for both men and women and, in some cases, a knit sweater or sweater set may be appropriate. In the business world, tailoring is key. Don't neglect to pay attention to the fit of your shirt or jacket.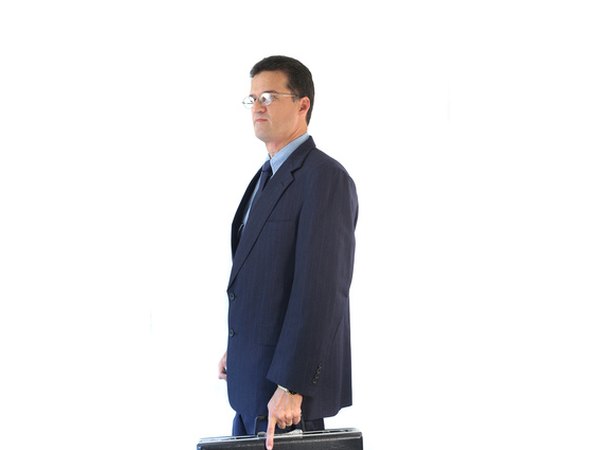 business executive image by CraterValley Photo from <a href='http://www.fotolia.com'>Fotolia.com</a>
Step 3
Select the proper pants or skirt. Women should stick to a knee-length or longer skirts or tailored dresses. Both women and men should choose pants that fall at the top of the shoe. Pay attention to fit–avoid pants or skirts that are too tight.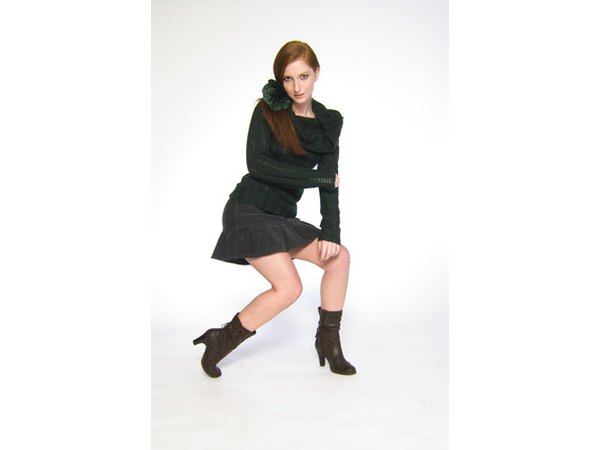 my nice clothes image by Frenk_Danielle Kaufmann from <a href='http://www.fotolia.com'>Fotolia.com</a>
Step 4
Wear the right shoes. Choose dark-colored, closed-toe, closed-heel footwear. Never wear athletic shoes, sandals or stilettos. Beyond selecting an appropriate style, be sure to polish your shoes if needed. Scuffs and nicks are not perceived as professional. Always wear socks or hosiery, even for a casual interview.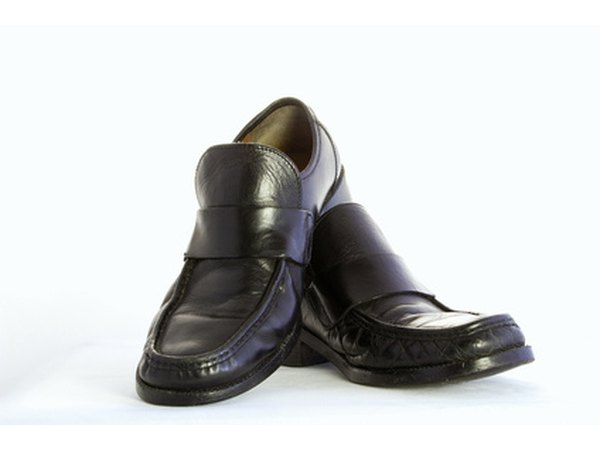 black shoes image by leafy from <a href='http://www.fotolia.com'>Fotolia.com</a>
Step 5
Pay attention to detail. Whether your interview is casual or formal, it is important to show up well groomed and smelling fresh. Get a shave and/or haircut prior to your interview date, and wear clothing that is clean, pressed and free of dangling threads or small rips and holes. Women should avoid overdoing facial makeup, and both genders should forgo heavy colognes and perfumes. Keep accessories to a tasteful minimum, and above all make sure your hands and fingernails are in top shape for that important handshake.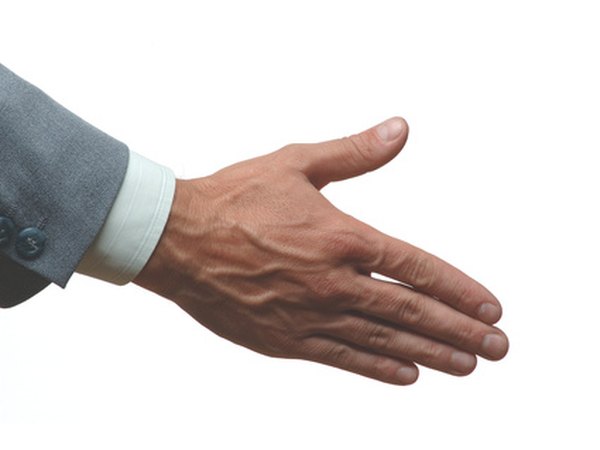 handshake image by Dušan Zidar from <a href='http://www.fotolia.com'>Fotolia.com</a>
Tips & Warnings
Have some idea what people who work at the company you are interviewing with typically wear on the job. If you have the opportunity, watch people entering or leaving work at the location before your interview date. Dress as if you already work there.
No matter what you wear, you should always be focused on selling yourself–not the clothes you're wearing.
What may seem casual to you could come off as completely inappropriate to a prospective employer. When choosing job interview attire, it's better to err on the dressier side.
Avoid looking harried or stressed for your job interview. Even if you're dressed well, appearing as if you haven't had a decent night's sleep (or had to rush to make it on time) can make a poor impression.
Promoted By Zergnet