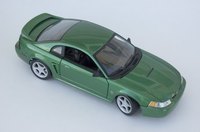 Renting a car without a credit card is challenging not only in Vancouver, B.C. but in most places in North America. Credit cards are used as security for the car rental agency. If a dishonest customer keeps the car longer than scheduled or damages the vehicle but refuses to pay, the company will simply charge the credit card and bypass arguing with the customer. But it isn't an impossible feat.
Be selective. Many car rental agencies in Vancouver only accept major credit cards, but there are a few, including Enterprise and Hertz, that will consider alternative forms of payment.
Book your reservation in person or over the phone. The majority of online reservation sites only accept credit or debit cards. You'll need to speak to a person to discuss reserving a car with cash or a check.
Place a cash deposit on the car rental. In lieu of a credit card to use as security, car rental agencies that accept cash or check reservations will request a significant cash deposit. This amount ranges from $300 to $500 as of 2010, and is fully refundable as long as you fulfill the requirements of your agreement.