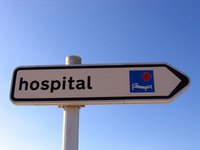 Medicaid is a health-insurance program for low-income pregnant women, children, and elderly and disabled persons. Medicaid providers provide health services for those individuals. You'll need your Medicaid number to submit claims for services provided. So before you receive those services, you must obtain a Medicaid number. Medicaid numbers are issued by individual states, not by the federal government. Each state has a different form and procedure for applying for a number.
Gather your information. At a minimum, you'll need your tax identification number, a physical location for your business and a business phone number.
Navigate to the Colorado Access 2000: Medicaid: State by State Descriptions & Plans Web site listed in the References section.
Click on the link to your state's Health and Human Services agency. (Each state's agency may have a slightly different name.)
Search the site for an official Medicaid application. You may be able to locate the application on the state agency's Web site. For example, if you live in Montana, the form is available online. If you can't locate the application online, call the agency and ask for an application.
Complete the fingerprint card, if requested. Your organization may be exempt from the fingerprint requirement. Check your state for details. After your application is processed, your Medicaid number will be mailed to you.