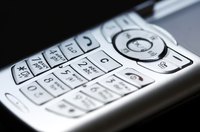 Boost Mobile is part of the Sprint prepaid wireless group and offers customers a range of wireless products and services on a pay-as-you-go basis. Boost Mobile has the network capacity to reach more than 276 million customers in the United States, operating the Sprint PC and Nextel networks. Boost Mobile offers its products and services from more than 100,000 retail locations nationwide and has room to add more dealers for deeper market penetration. Retailers looking to add products and services to current offerings can apply directly with Boost Mobile for consideration as an authorized dealer.
Visit the Boost Mobile corporate website to learn more about the company, its direction, customer profiles and products and services. Candidates will need to determine if selling Boost Mobile products and services makes sense for their business and by researching the company upfront. Business owners, executives and retail store managers can get a sense if Boost Mobile can complement their business module.
Compose an email to the Boost Mobile Corporate Sales Team at sales@boostmobile.com. In the email, candidates should introduce themselves and their business, explain what products and services they currently offer, discuss briefly why Boost Mobile might be a good fit and inquire about becoming an authorized dealer. Be sure to include appropriate contact information for a representative to contact the organization.
Speak with a representative when he calls. The representative will discuss the information provided in the previous email, explain the dealer program and how it works, and discusses potential agreement arrangements and qualification criteria.